Today the chicks are exploring their broody hutch a little, then ducking back under Mamma to get warm. Its chilly out there (44F)!
From the looks of it, we have two blacks, two mottled and two whites (yellow chicks = white or Splash chickens):
Inside the Broody hutch, Mamma Wendy and her brood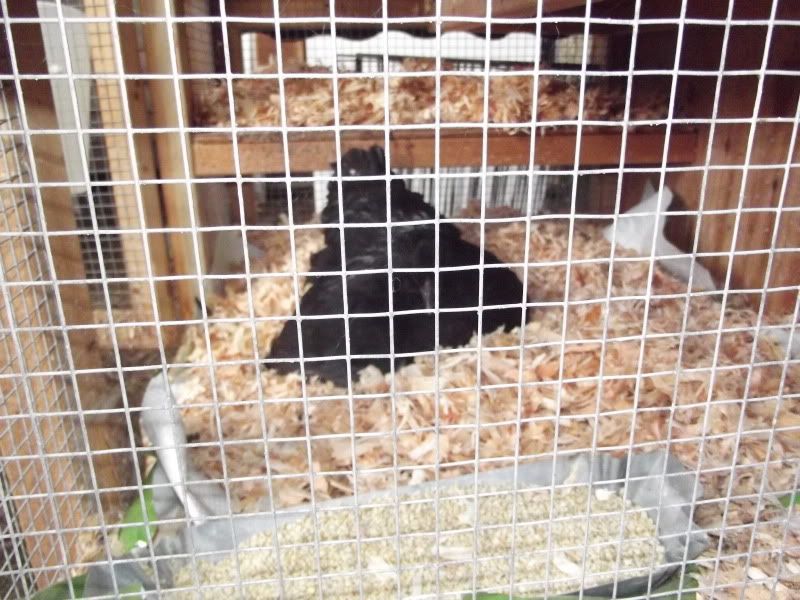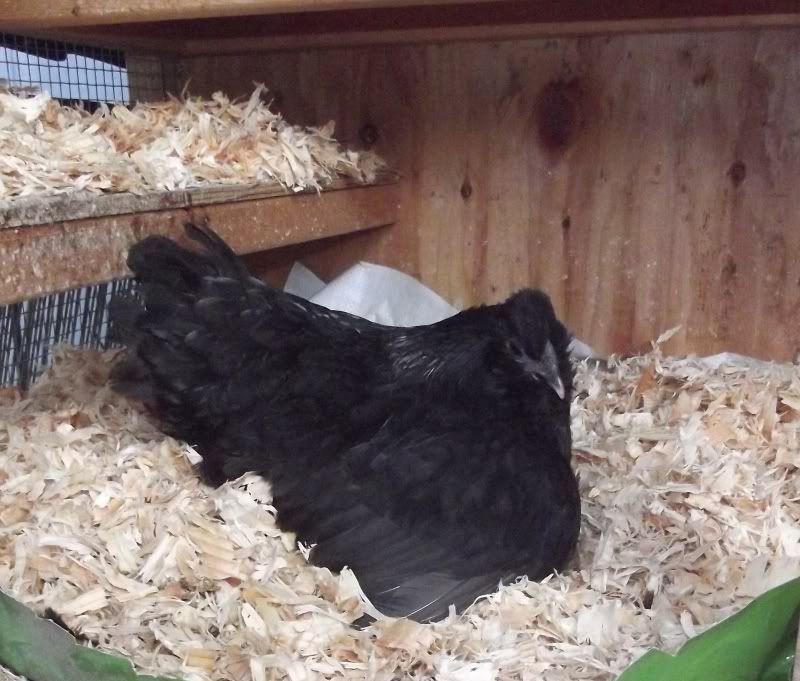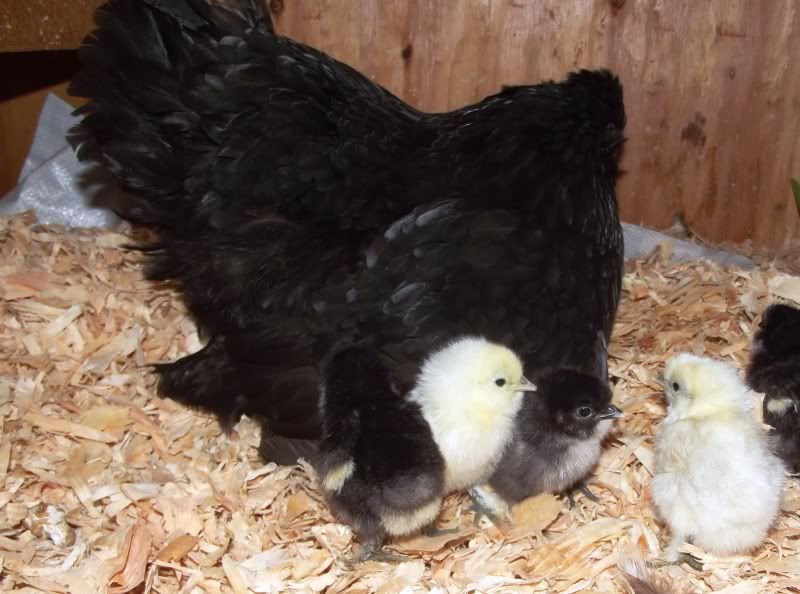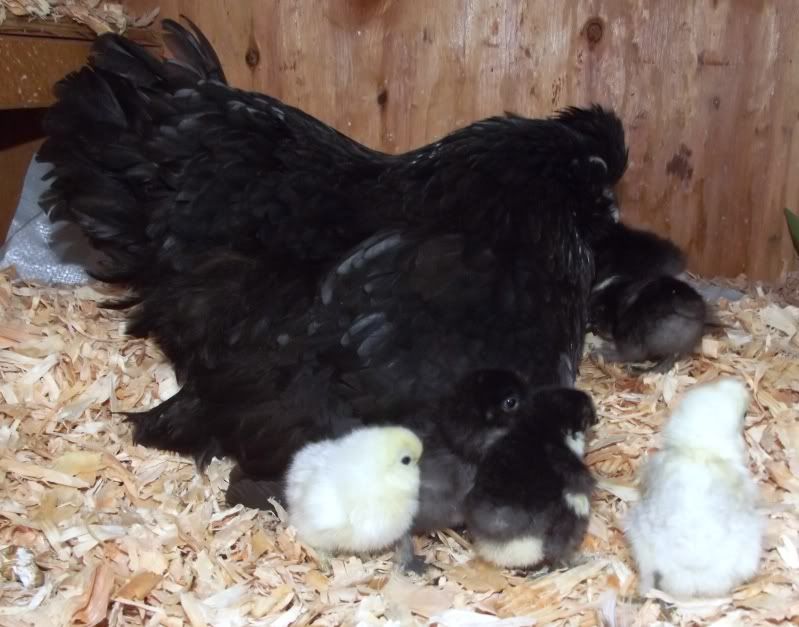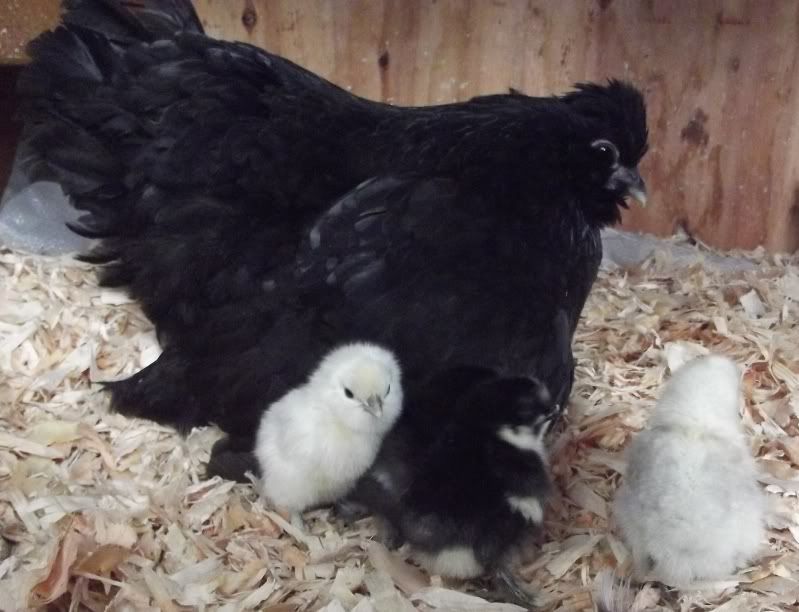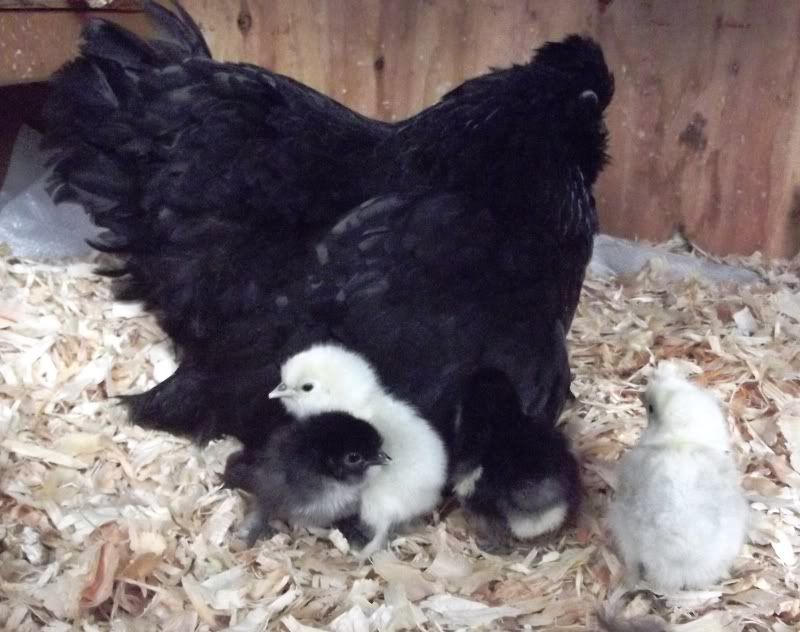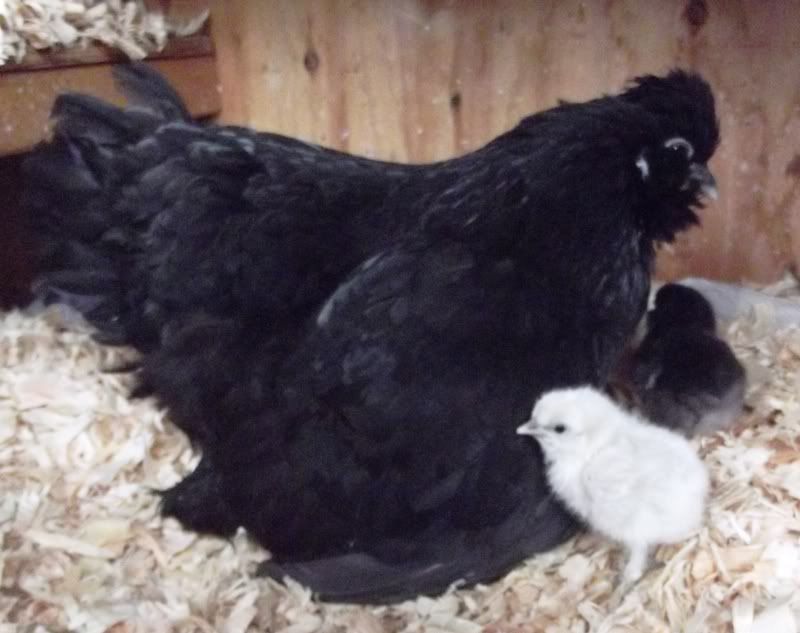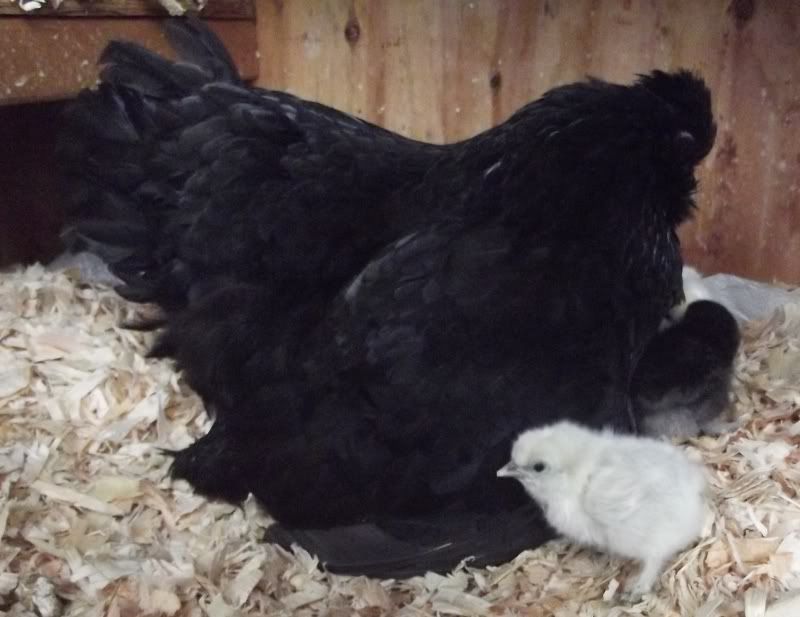 Last one in!